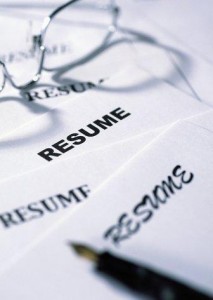 Being in IT, it's always important to keep your resume up to date. So I spent a little time recently updating mine. It had been a little over a year, so I had to add my current job to my resume. When I did that, it pushed the resume out to three pages, which I try to avoid. As I reviewed the resume I realized that the oldest job listed was over 15 years ago.
The general rule-of-thumb is that you only list jobs from the last 10-15 years. Anything older than this is not applicable, especially in IT. After all, that oldest job had me dealing with Windows 98, Windows NT 4.0, 56 kbps data lines, a "high speed" T1 for internet access, and other "fun" technologies that I am glad are now obsolete. This job was from 1997-2000 and was pushing me to a third page, so it was time for it to be removed from the resume.
But removing that job from my resume almost felt like killing off one of my children. It was there to show how experienced I am. It was there because I did the work. It was there because it was important.
But it's irrelevant in the eyes of a potential future employer. To them, it's confusing and they don't understand why you would list those outdated skills on a resume for a job utilizing current technologies.
So, whether or not it feels like killing off one of my children, I had to remove it. My resume now fits on two pages again and my work history on my resume is now within the 10-15 year range. The world is still turning and my career will continue.