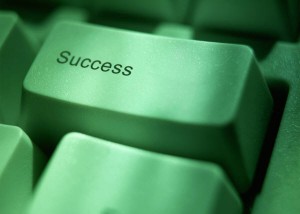 Success is one of those words that can be defined in many different ways. I am often asked when starting a project, "How will you measure success for this project?" The person asking the question is usually looking for some sort of quantifiable number to measure against.
Americans tend to think of success as a measure of wealth and possessions. Don't get me wrong, money and things are nice and I enjoy them. But "He who dies with the most toys, wins!" is a motto I can't fully support.
Then there is the measure of influence and power that can be used. If you can command people to do something, or you can persuade people to vote for you, or you can win them over, you might be considered successful.
These measurements are all good ways to judge certain things. But I think they miss the mark of true success. It is often much more subtle and much more difficult to quantify. Continue reading →