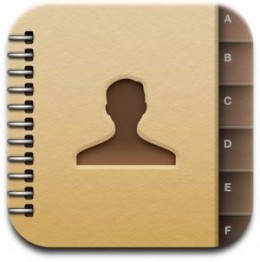 I have been using an iPhone for a couple years, but I only recently connected it to an Exchange server using ActiveSync. (My previous company used Lotus Notes for email, and their configuration required me to use IMAP to connect to my email; I also used a program called AweSync to sync my Lotus contacts and calendar with my Gmail account). I quickly noticed that my Suggested Contacts from Outlook were showing up in my iPhone contacts. It wasn't the end of the world, but it was annoying. I didn't really want those suggested contacts showing up on my iPhone; I would add the people to my Outlook Contacts if and when I needed to.
A quick Google search showed me how to remove the Outlook Suggested Contacts from my iPhone:
Go in to Contacts on the iPhone
Touch the Groups button
Uncheck the Suggested Contacts for my company's email
Touch Done
Magically, all the suggested contacts from Outlook go away on the iPhone. Annoyance gone. A nice bit of sunshine for a Monday morning!